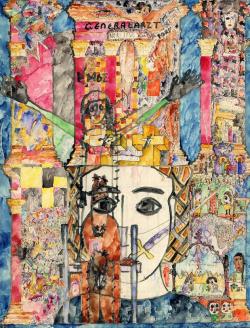 The Yale Department of German has always encouraged its students to take part in the many opportunities for study and research abroad which include the DAAD program, the Humboldt Foundation as well as other fellowships and opportunities recently arranged with overseas institutions. External funding for study abroad can thus provide a sixth year of supported study. The Graduate School has an exchange program with all universities in Baden-Württemberg (Freiburg, Heidelberg, Tübingen etc.) for which all of our graduate students are eligible; the department cooperates in particular with the Graduiertenkolleg and Exzellenzcluster at the University of Konstanz. Further opportunities of exchange exist with the Ruhr-Universität Bochum, the Deutsches Literaturarchiv Marbach and other institutions. Almost all of our students find their way to a German-speaking country at whatever juncture proves most useful for the completion of their degree.
Our Department also has an exchange program with the Department for Comparative Literature at the Johann-Wolfgang-Goethe University, Frankfurt. In addition, exchange students come to Yale every year from a number of German institutions (the Freie Universität in Berlin, Frankfurt, Bonn, Konstanz, Zürich and others have participated) and this continues to be an important force in internationalizing the graduate experience here and in forging close trans-Atlantic ties for our students.
Baden-Württemberg Summer 2017
This fellowship is ideal for students who wish to do research and/or participate in doctoral colloquia and seminars and at the same time strengthen their German skills by participating in special language classes. Language classes are available before the semester starts and during the semester. American citizenship is not required. The director of the program, Ina Marshall, will hold an informational session on February 7th, 2017 at 5pm in WLH 120.
INFORMATIONAL SESSION:
Tuesday, February 7th, 5pm
WLH 120
More information: http://www.ctohe.org/germany/
To Apply
After these sessions, the DUS will solicit email applications to the B-W program. All students, grad and undergrad, will be asked to give the following information: year, major, college, level of German, reason for going, ranked list of 3 top choices, and nationality (for visa reasons). You will then have until March 1, 2017 to apply. Please send the requested information to Marion Gehlker, marion.gehlker.@yale.edu.
The BW Scholarship covers the tuition of the language program and rent from your dormitory room. All other costs (transportation, food, insurance, etc.) are the responsibility of the scholarship recipients.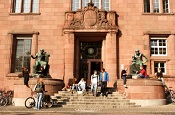 University of Freiburg
(Click here to visit the university site.)
 August 3rd to August 26th
University of Heidelberg
(Click here to visit the university site.)
August 3rd to August 28th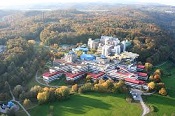 University of Konstanz
(Click here to visit the university site.)
August 1st to August 25th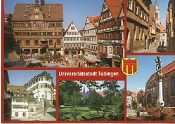 University of Tübingen
(Click here to visit the university site.)
August 1st to August 26th
For more information about the B-W program contact Marion Gehlker, marion.gehlker.@yale.edu.
International Tool Kit
For more information about study and travel abroad, please review the International Tool Kit. The Toolkit provides important resources and information to students, faculty, and staff who are currently traveling abroad or preparing to travel abroad.