Spring 2016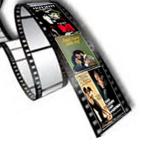 Every Wednesday evening, for over a decade, the department has offered weekly movie screenings free of charge to the Yale community at 7:00 to 9:00 PM (in WLH 116), complete with popcorn! In the past, students have enjoyed watching such well-known movies as Donnersmarck's The Lives of Others, Tykwer's Run Lola run, Haneke's The White Ribbon, and Fatih Akin's Kebab Connection, which are also part of the undergraduate curriculum, but also recent movies by lesser known film-makers, such as Shoppen, Kokowäh, as well as the occasional famous Tatort thriller.
Contact Thorsten Wilhelm if you have any questions, thorsten.wilhelm@yale.edu. Please find the schedule for the Spring 2017 semester below.
January 18
Fatih Akin, Gegen die Wand, 2004, 118 min (German with subtitles)
January 25
Uli Edel, Der Baader Meinhoff Komplex, 2008, 143 min (English subtitles).
February 1
Max Färberböck, Aimée und Jaguar, 1999, 125 min (English subtitles)
February 8
Barbara Albert, Fallen, 2006, 88 min, (English subtitles)
February 15
Rainer Werner Fassbinder, Effi Briest, 1974, 140 min (English subtitles)
February 22
Thomas Arslan, Ferien, 2007, 91 min (English subtitles)
March 1
Lars von Trier, Europa, 1991, 112 min (English subtitles)
March 8
Phil Jutzi, Berlin Alexanderplatz, 1931, 84 min (English subtitles)
March 29
Robert A. Stemmle, Toxi, 1952, 85 min (English subtitles)
April 5
Maren Ade, Toni Erdmann, 2016, 162 min (English subtitles)
April 12
Volker Schlöndorff, Die Blechtrommel, 1979, 142 min (no subtitles)
April 19
Helma Sanders-Brahms, Mein Herz – Niemandem!, 1997, 105 min (English subtitles)
April 26
Maria Schrader, Vor der Morgenröte, 2016, 106 min, (English subtitles)