Going to Germany
is the perfect way to deepen your communication skills in authentic situations with native speakers. There are several options for continuing your study of German language and culture during the summer. Some language courses count for graduation and language credit at Yale, all will enhance your understanding and love of the culture and the language, and all will bring you closer to a tradition full of philosophical, literary, and artistic riches.
INFORMATIONAL SESSION:
Tuesday, February 7th, 5pm
WLH 120
---
New Haven/Berlin Summer Language Program (L3/L4 credit)
The New Haven/Berlin Summer Language Program is a split course, taught half in New Haven in Summer Session A and Half in Berlin in July.
Please see the New Haven/Berlin page for more detailed information.
Register for these courses at the Summer Study office here (2015).
For more information on the Berlin program contact Theresa Schenker, theresa.schenker@yale.edu and…
Watch a photo montage from the 2015 Berlin Program…
---
Yale/Baden-Württemberg August Courses (non-credit)
DOWNLOAD THE APPLICATION FORM AT THE BOTTOM OF THE PAGE.
The state of Connecticut and the German state of Baden-Württemberg (see description, history, and map here) have an education exchange program, in which the Yale German Department participates. Each summer we send 12 to 15 students to study language and culture in one of four universities in the German Bundesland. At historic campuses in Heidelberg, Tübingen, and Freiburg, and at the more modern campus on the shore of Lake Constance, students take language classes of all levels and are introduced to major themes in history, art, literature, and science.
This is a very cost-effective way to see Germany and to immerse yourself in the language. Tuition and dorm room costs are paid for by the Baden-Württemberg government, and a travel award is given by the German Department to partially cover flight costs. Students typically pay for about half their flight, plus the costs of food, entertainment, and internal travel.
Testimonials and Photos soon
Yale/B-W Summer 2017
For Undergraduates: An informational session and Q&A will be held on in the Spring semester on Tuesday February 7th 2017, 5pm in WLH 120.
For Graduate Students: This fellowship is ideal for students who wish to do research and/or participate in doctoral colloquia and seminars and at the same time strengthen their German skills by participating in special language classes. Language classes are available before the semester starts and during the semester. American citizenship is not required. An informational session will be held in the Spring semester. Tuesday February 7th 2017, 5pm in WLH 120.
More information: http://abroad.uconn.edu/ct-bw-exchange/
To Apply for the Yale/B-W Program:
After these sessions, the DUS will solicit email applications to the B-W program. All students, grad and undergrad, will be asked to give the following information: year, major, college, level of German, reason for going, ranked list of 3 top choices, and nationality (for visa reasons). You will then have until March 1 to apply. Please send the requested information to Marion Gehlker (marion.gehlker@yale.edu) and administrator Alexander Svensen (alexander.svensen@yale.edu).
The BW Scholarship covers the tuition of the language program and rent from your dormitory room. All other costs (transportation, food, insurance, etc.) are the responsibility of the scholarship recipients.
2017 Dates and Links: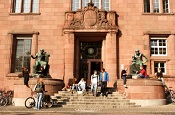 University of Freiburg
(Click here to visit the university site.)
 August 3rd to August 25th
University of Heidelberg
(Click here to visit the university site.)
August 3rd to August 30th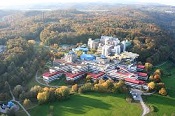 University of Konstanz
(Click here to visit the university site.)
August 1st to August 25th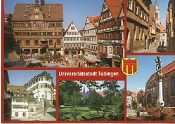 University of Tübingen
(Click here to visit the university site.)
August 1st to August 26th
For more information about the B-W program contact Marion Gehlker (marion.gehlker@yale.edu).