Carol Jacobs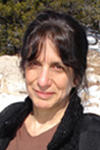 Professor Germanic Language & Literature, Birgit Baldwin Prof Comp Literature
Address:
100 Wall St, New Haven, CT 06511-6607
---
Selected Academic Awards and Achievements:            
Guggenheim Fellow
Camargo Foundation Fellow 
Fellow Whitney Humanities Center
Honorary Guest Professor of Beijing Normal University 
Fellow at Internationales Kolleg  Morphomata, University of Cologne
Positions:
Birgit Baldwin Professor of Comparative Literature and Professor, Department of German, Yale University; at Yale Fall 2002 - present
Professor of German, New York University, September 2000-Fall 2002
Visiting Professor in the Department of German and the Humanities Center, The Johns Hopkins University, Fall 1998
Professor of Comparative Literature and English, SUNY Buffalo, until Fall 2000.
Latest Authored Books:
In the Language of Walter Benjamin, The Johns Hopkins University Press, 1999.
Skirting the Ethical (Sophocles, Plato, Hamann, Campion, Sebald), Stanford Univ. Press, 2008.
Sebald's Vision, Columbia University Press, 2015.
Selected Articles and Essays:
Wuthering Heights: "On the Threshold of Interpretation," in the Norton Critical Edition‑‑Emily Brontë, Wuthering Heights, eds. William M. Sale and Richard Dunn (New York: Norton, 1990).
"Playing Jane Campion's Piano: Politically," in Modern Language Notes, vol. 109,  December 1994, pp. 757-785.
"Dusting Antigone" (on Hegel, Irigaray, and Sophocles), Modern Language Notes, December 1996, Volume II, no. 5, pp. 889-917.
"What Does it Mean to Count?: W. G. Sebald's The Emigrants," Modern Language Notes, December 2004.
"The Passion for Talk," in The Norton Critical Edition of Ford Madox Ford, The Good Soldier, ed. Martin Stannard, (New York: W.W. Norton, 1995).
"The Monstrosity of Translation," reprinted in Deconstruction: Critical Concepts, ed. Jonathan Culler, Routledge, 2002.
"Walter Benjamin: Image of Proust" reprinted in Walter Benjamin: Critical Evaluations in Cultural Theory, ed. Peter Osborne (New York: Routledge, 2004).
"Reading, Writing, Hatching (On Sebald's Austerlitz)" in What Does the Veil Know?, ed. Eva Meyer and Vivian Liska (Zurich: Voldemeer) 2009, 130-43.
"Daniel Kehlmann's Fame: Eight Subjects for Reflection and an Afterword" in Literator 2010. Dozentur für Weltliteratur (Wilhelm Fink Verlag 2012) 205-225.
Recent lectures, selected:
"Texting the Frame"- The Ninth International Colloquium on Cinema and Television Studies, "Framing the Cinematic Calendar: Grids and Timelines of the Moving Image" (Tel Aviv, Israel - June 2012)
"Sebald's Excesses" - Weisinger Memorial Lecture, UC Berkeley, February 2013. 
"Around 'The Rings,' a Detour (W. G. Sebald's 'Rings of Saturn')." Keynote speaker at graduate student conference: "Umwege: Detours in German Literature and Thought," Brown University, April 12 2013.
"Images of Frames/Frames of Images." Keynote lecture at conference entitled Images in Walter Benjamin's and W. G. Sebald's Writings, University of Girona, Spain. September 26-28 2013.
"Anagram/Annagram: Atom Egoyan's Artaud Double Bill": Renato Poggioli Lecture, Comparative Literature, Harvard University, October 10, 2013.
"Déjà vu or …"  - Rice University, History of Philosophy Workshop, September 2015.