Carol Jacobs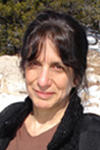 Prof German Lang & Lit, Birgit Baldwin Prof Comp Lit
Address:
100 Wall St, New Haven, CT 06511-6607
---
Carol Jacobs received her Ph.D. from Johns Hopkins in Comparative Literature. Before teaching at Yale she taught as professor of Comparative Literature and English at SUNY Buffalo, and as professor of German at Johns Hopkins and NYU. She teaches literary, philosophical and theoretical texts that range from the eighteenth to the twentieth century. She has written on Lessing, Kleist, Nietzsche, Benjamin, Rilke, Sophocles, and the English Romantics, among others. Her early books (The Dissimulating Harmony, Uncontainable Romanticism) explore theories of authorship and authority, both literary and political, and their relation to issues of language, truth and knowledge. More recently she has written on representation and time in relation to narrative (Telling Time), and on the writings of Walter Benjamin (In the Language of Walter Benjamin). Skirting the Ethical (Stanford University Press, 2008) is a meditation on the relationship between language and ethics that considers texts from classical Greek to contemporary cinema (Sophocles, Plato, Hamann, Sebald, Campion). She is currently completing a book about W. G. Sebald.
She has been the recipient of the Guggenheim Fellowship, the ACLS and other awards.