Paul North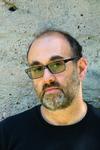 Professor of Germanic Languages & Literatures and Director of Undergraduate Studies
Address:
100 Wall St, New Haven, CT 06511-6607
---
PhD Northwestern University, Evanston, IL
Professor North is finishing a book on likeness, called On Homeology: Science for a World without Things. His last book, The Yield: Kafka's Atheological Reformation came out in 2015 from Stanford University Press. In Fall 2017, he will teach the Shulman Seminar for the Whitney Humanities Center, an undergraduate seminar, "Reports from Non-Human Worlds," with guest lecturers. In Spring 2018, he will co-teach a course on Critical Theory in Latin America with the Chilean theorist Willy Thayer, as part of a Mellon grant for Critical Theory in the Global South.
Prof. North is co-editor of IDIOM: inventing writing theory, a book series at Fordham University Press.
DUS Office Hours: Tuesdays 3:30-5:30
Selected recent Academic Awards and Achievements:
2017 Mellon Foundation Grant, Critical Theory in the Global South
2016 Humanity/Humanities Grant, Whitney Humanities Center
2012 Samuel and Ronnie Heiman Prize for Outstanding Scholarly Publication
2011-2012 Morse Fellowship
Positions:
2015 Professor of German, Yale
2014-15 Professor of German, Tufts University
2013 Associate Professor of German, Yale
2009 Assistant Professor of German, Yale
2007 Assistant Professor/Faculty Fellow, Department of German, NYU
Latest Books and Co-Edited Volumes and Journals:
The Yield: Kafka's Atheological Reformation. Stanford, 2015.
Zerstreutheit. Guest editor for 2015 issue of Figurationen. Zürich, Switzerland.
Protocols for a New Nature. 2012 issue (published 2015) of The Yearbook of Comparative Literature. Vol 58. Bloomington, IN. Co-edited with Eyal Peretz.
Messianic Thought outside Theology. Co-edited with Anna Glazova. Fordham University Press, 2013.
The Problem of Distraction. Stanford University Press, 2012.
Latest Article Publications:
"true refuge issue less: Beckett and The Nobel Prize." Modern Language Notes. Volume 131, no. 5. December 2016.
"Du müßt dein Leben nicht ändern: Kafka und Lebensverform." Die Literatur der Lebensreform. Hg. Von Thorsten Carstensen & Marcel Schmid. Bielefeld: Transcript, 2016.
"Absolute Teacher, Sloterdijk." Boudary2. Vol 43 no. 2. Spring 2016.
"Castle Logic: Hints in Kafka's Novel." in The Cambridge Companion to 1922. Ed. Jean-Michel Rabaté. Cambridge: Cambridge UP, 2014.
"Absolute und Relative Diaspora: Borges und Ahad Ha'am." in Exil – Literatur – Judentum. Ed. Doerte Bischoff. München: Edition text + kritik, 2014.
"The Phenomenality of the State." in The Nation's Two Bodies. Ed. Oliver Kohns and Martin Doll. München: Wilhelm Fink, 2014.
Latest Courses taught:
"Mimesis in Art and Nature"
"Satire, Irony, Parody"
"Franz Rosenzweig's Star of Redemption"
"Faith and Knowledge"
"German Theories of History from Benjamin to Kluge"
"Theories of Time"
"The Logic of Dreams"
"Heidegger's Being and Time"
"Jews and Germans: An Intercultural History"
Click on the book cover to go to the publisher's page.