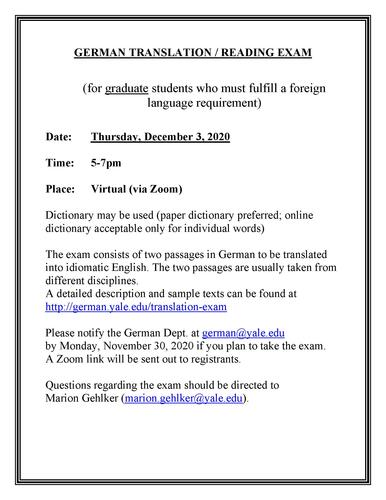 (for graduate students who must fulfill a foreign language requirement)
Date:       Thursday, December 3, 2020
Time:      5-7pm
Place:     Virtual (via Zoom)
Dictionary may be used (paper dictionary preferred; online dictionary acceptable only for individual words)
The exam consists of two passages in German to be translated into idiomatic English. The two passages are usually taken from different disciplines.
A detailed description and sample texts can be found on our website on our website.
Please notify the German Dept. at german@yale.edu by Monday, November 30, 2020 if you plan to take the exam. A Zoom link will be sent out to registrants.
Questions regarding the exam should be directed to Marion Gehlker (marion.gehlker@yale.edu).