Baden-Württemberg Summer Exchange Program
Spend the month of August studying German language and culture with international students and explore the nearby environment through cultural excursions and participation in sports and other cultural activities. Tuition and room are paid for!
The German Department at Yale offers summer study programs of 4 weeks in August in Heidelberg, Tübingen, Freiburg or Konstanz
Contact Marion Gehlker with question
Duration: 4 weeks in August (dates vary at different locations)
Eligible: undergraduates & graduate students, preference given to German majors, students taking Yale German courses
Program covers: tuition of language program, dorm room rent. 
All other costs (transportation, food, insurance, etc.) are the responsibility of the award recipients.
Partial funding of transatlantic flight: upon return to Yale: reimbursement after successful attendance of a language course (proof of attendance), application for travel fund (provided by the department)
Application: Available as of February 10, application form below (description of German background, statement of intent: academic + personal interests)
Application deadline: TBD (download the application below)
Application
Download the application form here. We will begin accepting applications for the B-W exchange at a TBD date
Informational Session
Date: Monday, October 10, 2022
Time: 2:30-3:30pm
Where: HQ 227
Dates for Summer 2023 to come!
(Please note arrival and departure time may be different from actual course time)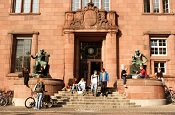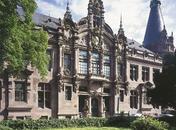 University of Konstanz/IBH Summer School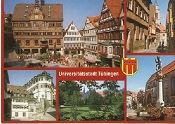 For further information and information about other programs, please contact the BW summer study abroad & internship coordinator Marion Gehlker, marion.gehlker@yale.edu.